For this tier, you will receive a  selection of Japanese hand tools recommended by Takami.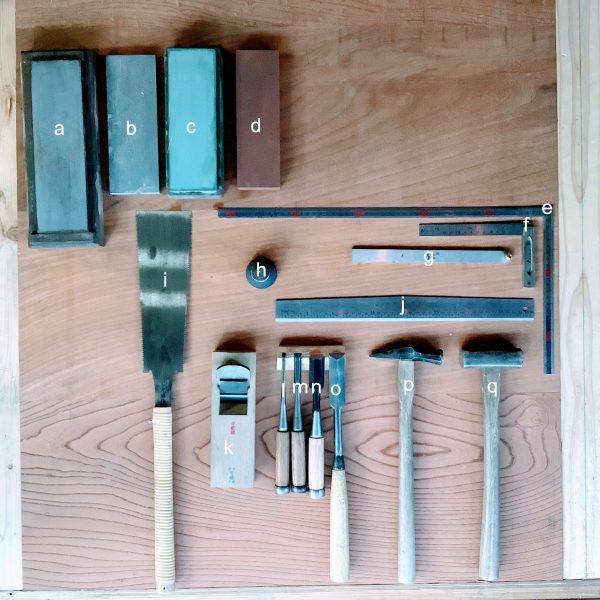 a : Kanaban(Metal plate)
b : Diamond plate
c : ShiageToishi #8000(Sharpening stone)
d : Naka Toishi #1000 (Sharpening stone)
e : Sashigane(Square)
f  : Sukoya(Try square)
g : Kusegane(Free square)
h : Sagariwauchi(For Chisel ring)
i : Ryobanokogiri 240mm(Saw)
j : Shitabajogi(Straight edge) 
k : Chushiko Kanna 48mm(For make shape)
l : Nomi 6mm(Chisel) 
n : Nomi 12mm(Chisel) 
m : Nomi 24mm(Chisel)  
o : Tsukinomi 24mm(Paring chisel)
p : Kanazuchi (Hammer)
q : Genno (Big hammer)
*Includes*
Video and drawing PDF files to make a stone base.(materials not included)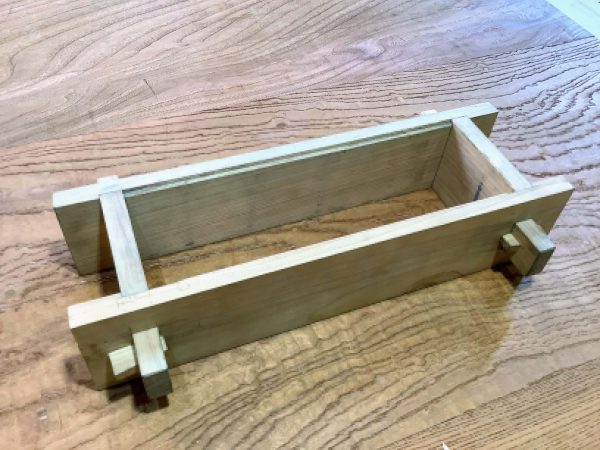 It is a finished product. Let's make your stone base.
All your support for this campaign will be used to cover the cost of land lease and building materials needed to set up the school in France.
⇒Return to The Suikoushya International Craft School support project page.