"I was first interested in how the Japanese could make fabulous joinery and shave thin shavings. I dug deeper and became even more fascinated by the philosophy behind Japanese woodworking. Thus began my relentless learning from YouTube. For 2 years, I watched all the videos on YouTube on woodworking and honed my skills. My skills improved a lot and fast, through many hours of learning and putting what I learnt into practice. However, my learning eventually plateaued. One can only learn that much from watching a video. Because when I watched YouTube and things like 'a hair's width' is used, I wonder what a hair's width was. What is the baseline? When I mark a line on a piece of stock and begin to chisel away, how close to the line do I stop? Tiny nuances like this example are things that one cannot learn simply by watching a video- and this began my quest to look for a master who could show me by doing, explaining and then giving pointers on what I can do better.
When Suikoushya launched its Kickstarter, I did not hesitate and I was the first to commit to the month-long course. During the course, I received many valuable pointers on technique. Sensei told me what I was doing right and what I could do better. Positive affirmation is a way to learn as well; I knew what I was doing well and what I could improve on. Did you know that you can tell how much the blade of the kanna is protruding from the mouth simply by using the sense of hearing? How close to the line to chisel depended on how that face would affect the strength of the joint. Some lines were chiseled right in the middle of a pencil line, and some were left a hair's width away; it all depends.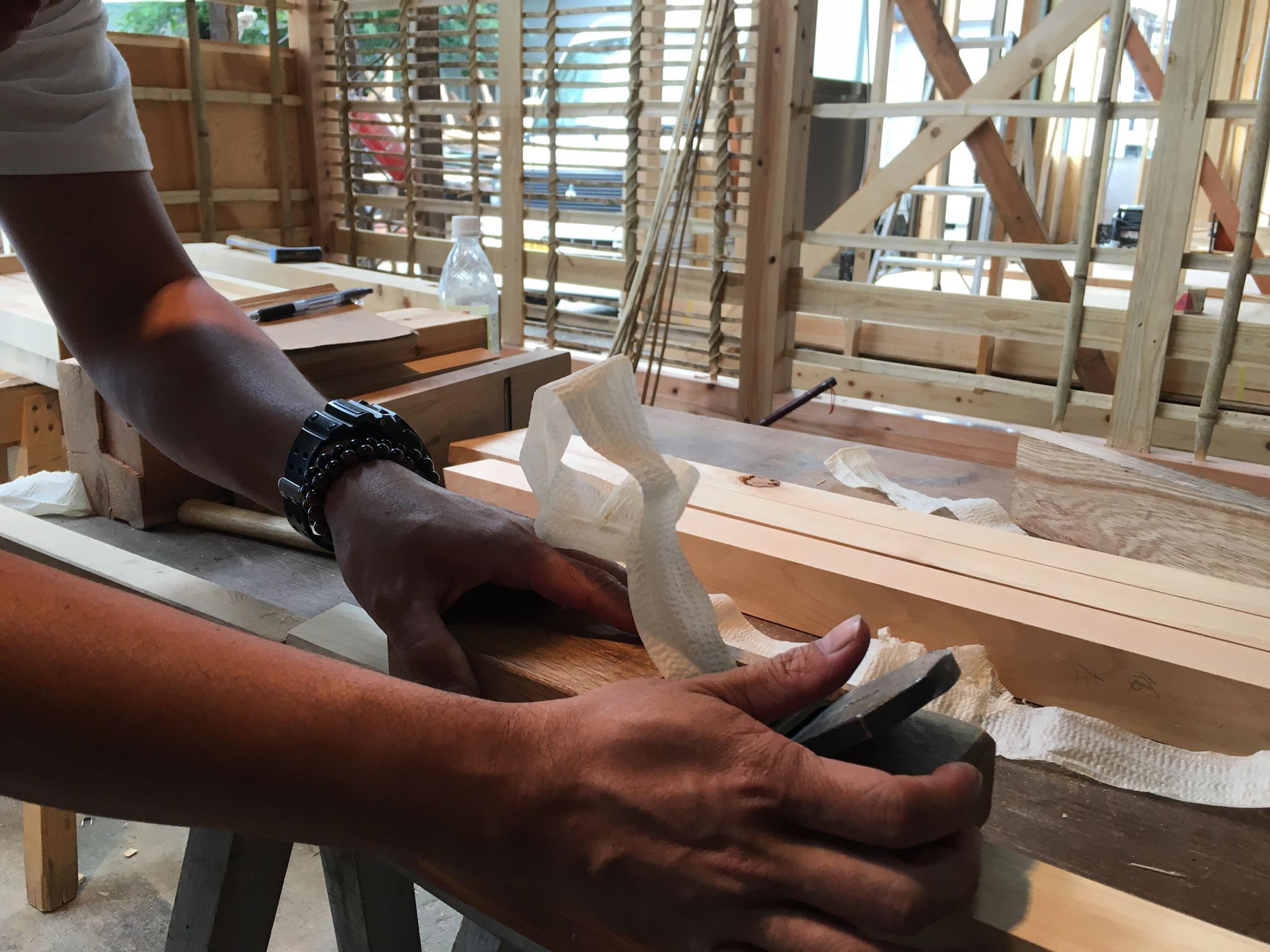 More valuable were the visits that Sensei arranged – visits to blacksmiths workshops, lumber yards, hiking to see old natural stone mines, tool makers festival and a visit to a tateguya-shi's workshop. Though these visits, I could grasp what woodworking meant to the Japanese; and I could then bring these experiences back home to share with many others. I also particularly enjoyed the many hours of chatting during lunch to hear about Sensei's experiences and anecdotes he would tell. Through these whole experiences, I could then truly be immersed into the sometimes secretive and hard to access the world of Japanese craft.
I have no doubt that Sensei is doing the right thing about opening Japanese woodcraft and sharing invaluable knowledge to the world. Whatever your level when you join, you will return home at a much higher level than before. Being the first graduate of Suikoushya International Craft School in Kyoto, I am looking forward to you joining us in the alumni of SICS."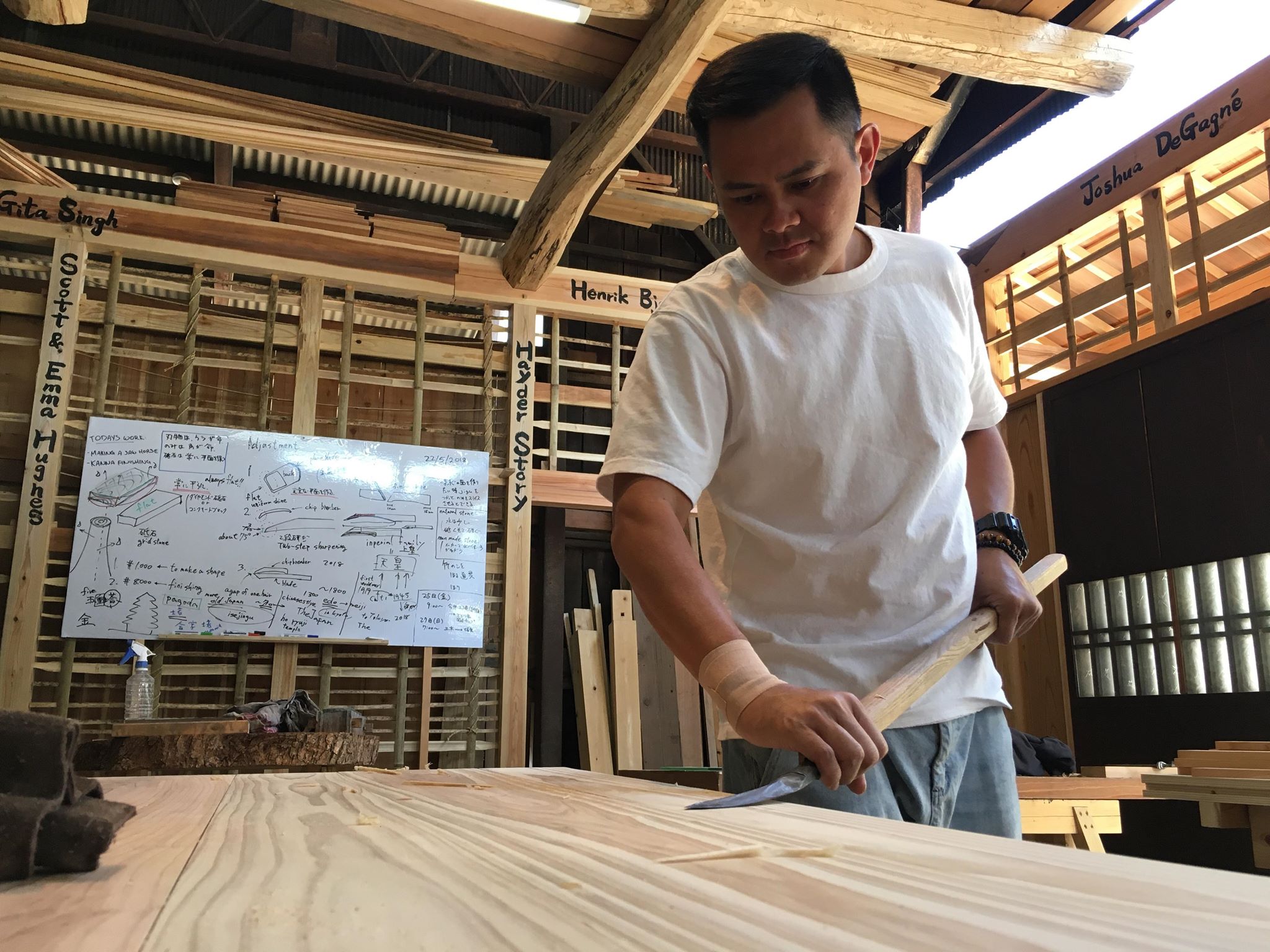 – Alvan Koh       May 2018
"Since I was completely new to Japanese woodworking and only had little experience working with western hand tools, I arrived in this school with big expectations but also with a feeling that my beginner level wouldn't allow me to get the most out of the course.
Nothing could be further from the truth.
The first day, Sensei Takami Kawai, Dylan Iwakuni and myself sat down to talk about my experience, my expectations for the coming month and what I wanted to do with the knowledge I gathered at the school afterwards.
We made a very personalized schedule, based on my skills and expectations.
Since my future is headed towards furniture making, Sensei always kept this in mind and gave me the best advice on which tools were more suitable for me, which skills were most important and what I should practice afterwards as well.
Only three months old, the school was already very professional. A combination of seeing Sensei's technique, very elaborate explanations with the help of Dylan, videos and step-by-step plans on the school board and also room for practice by myself ( because a lot of the time it also comes down to repetition) made this a very pleasant and efficient way of learning the basics of Japanese woodworking. Sensei is obviously an amazing craftsman but also a great and patient teacher.
I should also mention that while the course is officially from 9am to 3pm, I could be there from 8am to 8pm. And in those later hours, I could always ask Sensei or Dylan a question.
Outside of the school we also went to various tool shops, lumber shops and had an amazing day in the countryside, watching a blacksmith making the tools that were later on used and seeing the effort that goes into making a traditional hand tool made me appreciate them even more ( and the importance of maintaining my own tools in the best way possible).
So as I said, I started as a novice and went back with a strong foundation in Japanese woodworking but through contact with a student that came before me and is on a higher level as me, it is obvious that this course is suitable for anybody with a passion for Japanese woodworking, no matter what level you're on.
Something that Sensei told me various times throughout the course, proves to be true. During my stay there but also afterwards, you get to meet other people with a great passion for Japanese woodworking and by sharing your experiences, it becomes a lifelong, wonderful journey."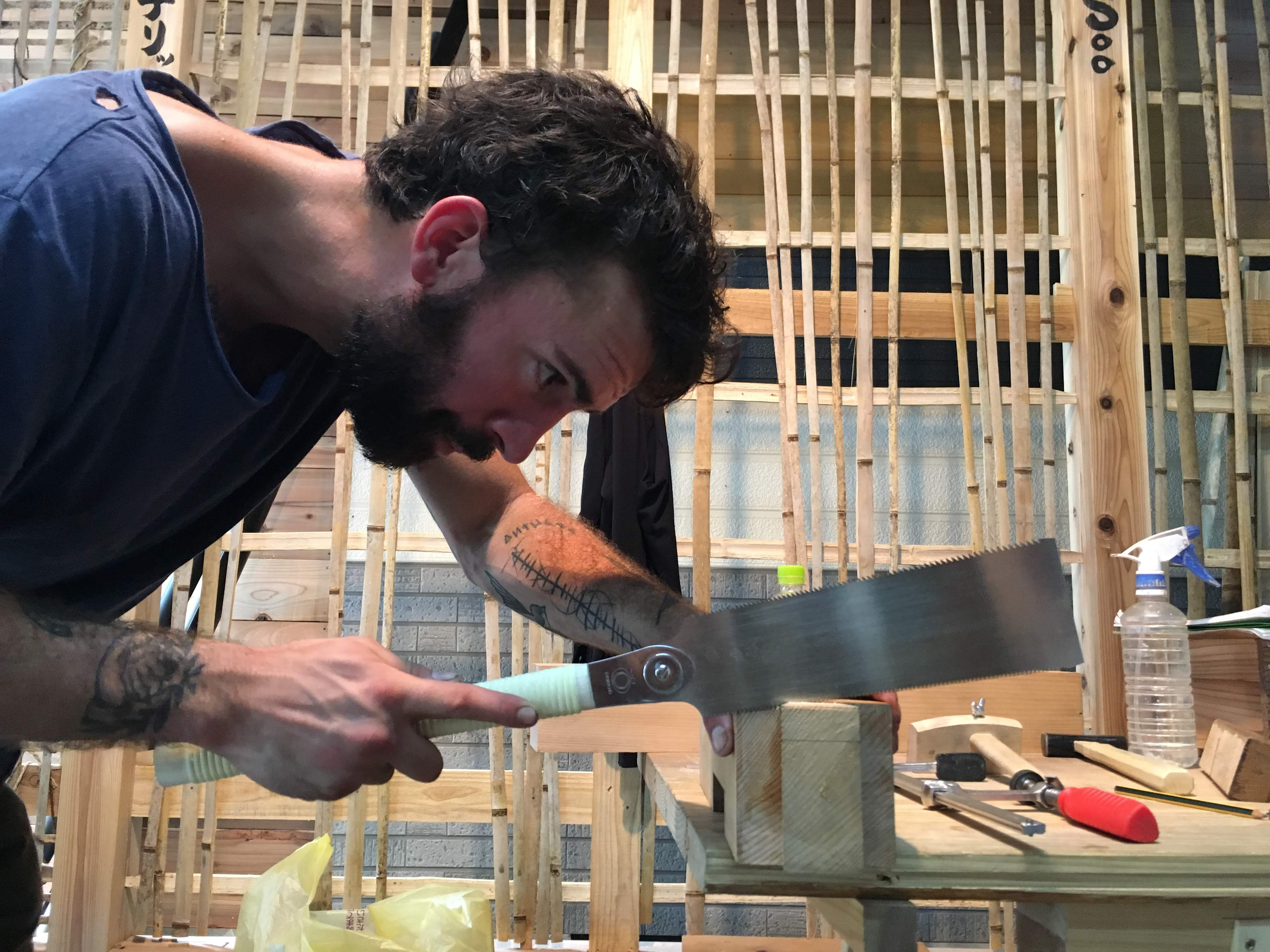 – Ruben     August 2018