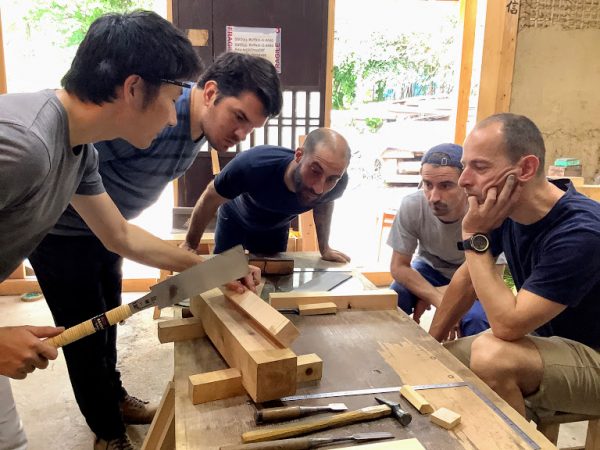 At Suikoshya, a Japanese carpenter Takami Kawai will teach you the basics of woodworking.
It can be a woodworker or a beginner.
The number of students is about four per month, so I will teach carefully according to the level.
please do not worry.
We are planning a one-month course in France in 2021.
Please take a look!⇒suikoushya in france
If you have any questions regarding the 1-month course, please feel free to message us here.