In Japan, there are many pagodas, including the famous five-story pagoda of Horyu-ji Temple, the oldest wooden structure in the world.
Its structure and form continue to fascinate people.
Here I will share three of my recommended pagodas.
1: The five-story pagoda of Horyu-ji Temple
2: Three-story pagoda of Horin-ji Temple
3: Danzan Shrine Thirteen Storied Pagoda
All are located in Nara Prefecture.
Let's share a wonderful woodworking with Suikoushya!
At Suikoushya, we share traditional Japanese woodworking techniques and skills. Since it is a small group system, we will provide guidance tailored to each individual's skills, from beginners to woodworking professionals. Please join us!
I look forward to sharing fine woodworking with you.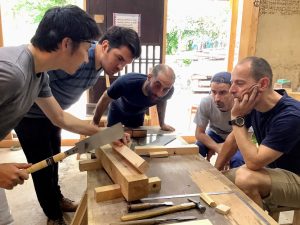 my recommended pagodas in japan