2022 One month Japanese woodworking classes in Île de France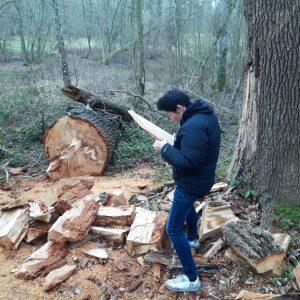 Suikoushya International Craft School will open in 2022 in Île de France, about an hour away from Paris!
We would like to express our sincere gratitude to the owners for providing us with the materials and land for the construction of the new Suikoushya Woodworking School. The construction of the school itself will become an advanced Japanese carpentry course. I will pass on to you the Japanese woodworking technology and its spirit through actual construction work. After completion, it will be used as the school for our regular one month Japanese woodworking classes tailored to each individual's skills, from beginners to professionals.
翠紅舎へようこそ
京都嵐山にある「翠紅舎」は、日本の伝統的な家屋を手掛ける設計・施工会社です。 古民家のリフォーム、神社仏閣の修繕などを専門に活動しております。
また、木工の知識と技術を共有するために、定期的にワークショップを開催しています。一緒に木工を楽しみましょう!
翠紅舎 応援プロジェクト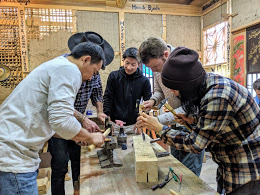 翠紅舎では、世界中の木工ファンと木工を共有できるように、応援プロジェクトを始めました。あなたにも喜んでいただけるようなリワードが沢山ありますので、是非チェックしてくださいね!⇒★クラウドファンディングサイト★
いつも翠紅舎を応援してくれて本当にありがとうございます。
Let's study japanese woodworking together !