翠紅舎へようこそ
京都嵐山にある「翠紅舎」は、日本の伝統的な家屋を手掛ける設計・施工会社です。 古民家のリフォーム、神社仏閣の修繕などを専門に活動しております。
また、木工の知識と技術を共有するために、定期的にワークショップを開催しています。一緒に木工を楽しみましょう!
翠紅舎 応援プロジェクト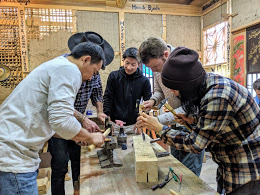 翠紅舎では、世界中の木工ファンと木工を共有できるように、応援プロジェクトを始めました。あなたにも喜んでいただけるようなリワードが沢山ありますので、是非チェックしてくださいね!⇒★クラウドファンディングサイト★
いつも翠紅舎を応援してくれて本当にありがとうございます。
Latest Information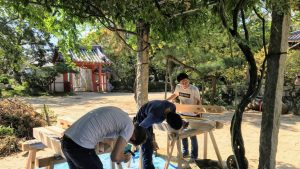 Online Japanese Carpentry Course through Real Construction
2022, We are building a Japanese carpentry school in France.
We will document this entire process with drawings, photos and videos, and make it an online course so that everyone can learn about Japanese carpentry in English through this real construction project.
We will use traditional Japanese techniques and construction methods, and use local materials such as wood, stone, and soil to build the most sustainable buildings possible. We hope you enjoy our carpentry learning materials.
Let's study japanese woodworking together !