Irie Hamonoten
A store specializing in all sorts of blade and in sharpening saws. Moreover, rare, no-longer-made tools can be found here.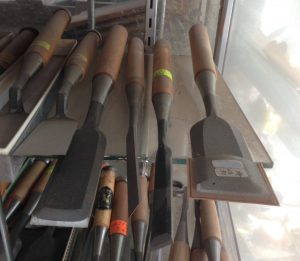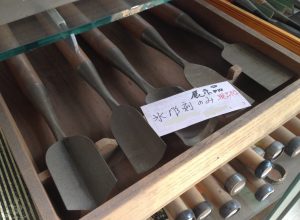 Many different types of Nomi.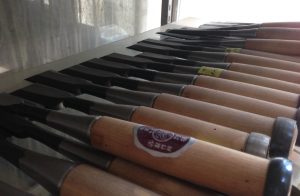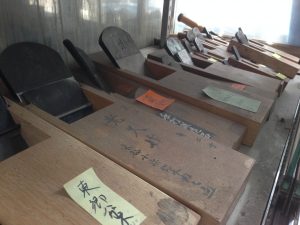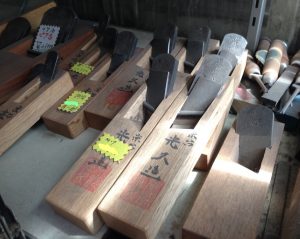 Nice looking Kannas. The brand name is written on the Dai.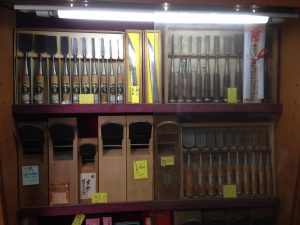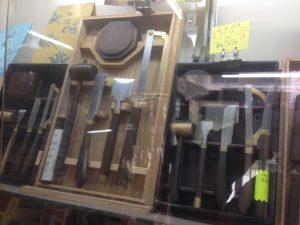 Can't decide which ones to get? Just get the whole set.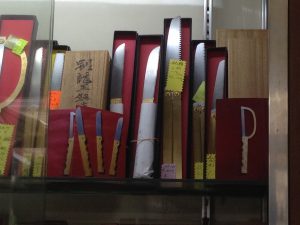 These fold-able saws are a one-of-a-kind. They're carefully hand crafted by the store owner.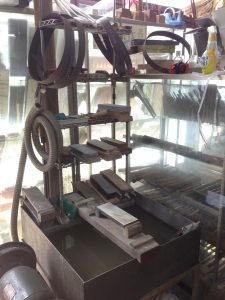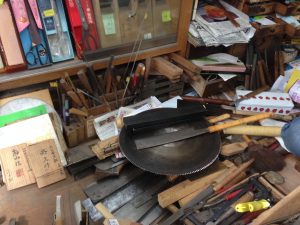 The sharpening areas: left is for blade sharpening and the right for sharpening the teeth of the saws.
Okada Kanamonoten
This store has a collection of fine quality tools.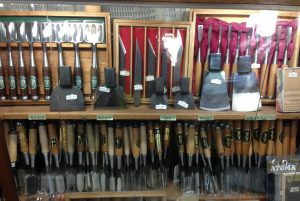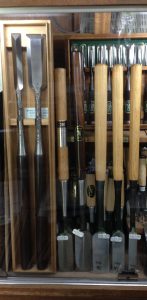 A tuki-nomi. It is used when working with big lumber (mostly for shrines and temples).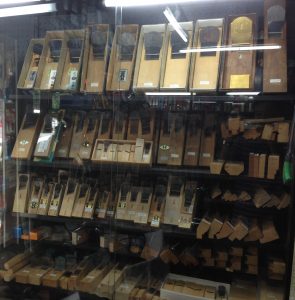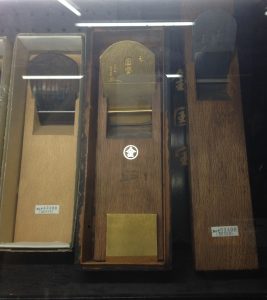 Wish my Kanna collection looked like this. Also a golden, the king of Kanna?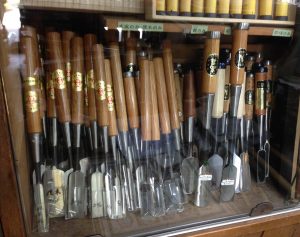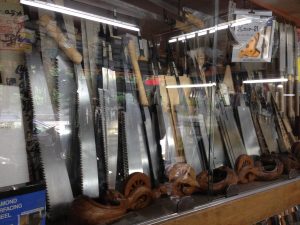 The most difficult decision? Wondering which ones to get.
Satou Kanamono
A decent-sized store, it stocks everything you will need – from sharpening stones to the latest power tools.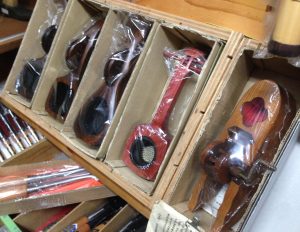 Interesting looking Sumi-Tsubo.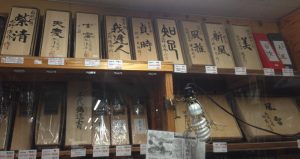 With a box like this, you'll definitely look like a true "Japanese craftsmen".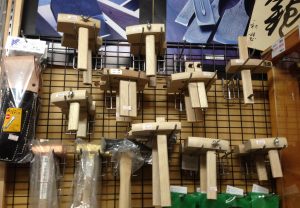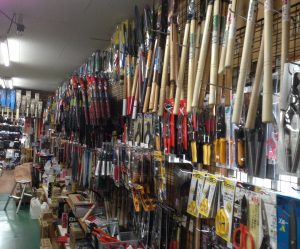 To get the location of the stores, head over here: https://suikoushya.com/stores/
A Walk Around Tool Stores (Part 2)