オーナー情報
60代前半の引退した夫婦(夫の趣味は釣り・妻の趣味は料理)が同居するためのリフォームデザインです。
趣味のための空間(土間)をとり、家にいることが多い奥様のために明るく開放的な雰囲気を提案しました。
翠紅舎と一緒にあなたの家族だけの新しいストーリーを作ってみませんか?
どんな家も見違えるように素敵に生まれ変わります。あなたのライフスタイルに合ったデザインを提案しますので、まずはお気軽にお問い合わせください。
Owner Information
Renovation for a retired couple in their early 60s to live together.
The husband's hobby is fishing and the wife's hobby is cooking.
Why don't you work with Suikoushya to create a new story just for your family?
Any house can be transformed into a beautiful new home. Please feel free to contact us first so that we can suggest a design that best suits your lifestyle.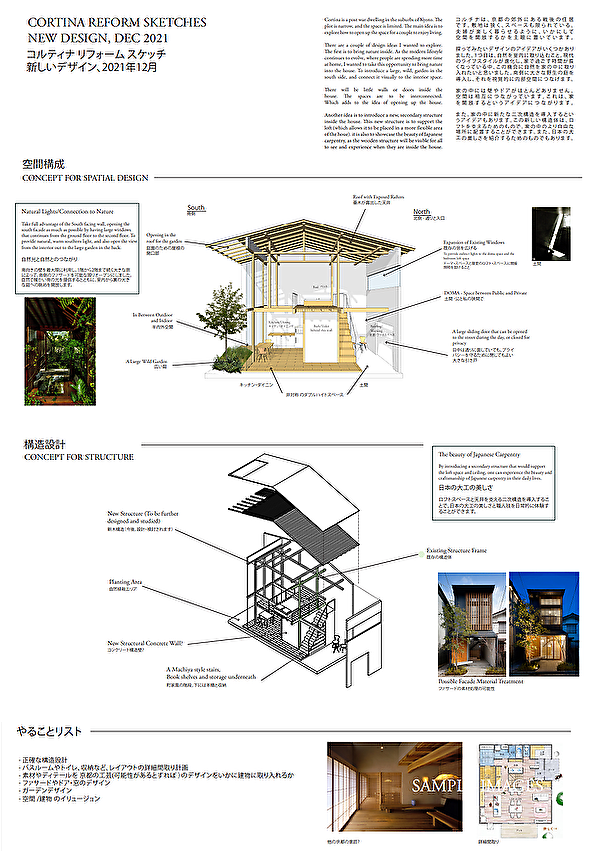 古民家リフォームデザイン:House for sale in kyoto japan