Some random and interesting bits and pieces from the site we are working on now. We are renovating a traditional Japanese house (approximately 150 years old).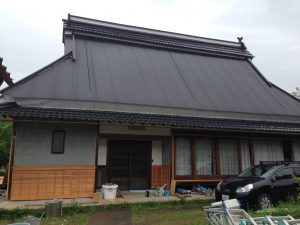 The roof is probably the most distinctive part. It is made steep as the area has heavy snowfall. This design means snow does not pile up on the roof.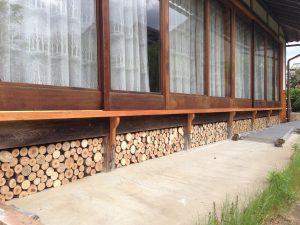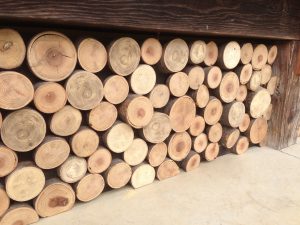 The space below the house filled up with fire wood…actually, not really. It's sliced firewood stuck onto a black board giving the impression of stacked firewood.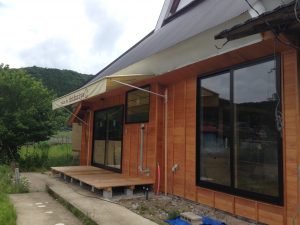 The exterior wall varnished with a varnish made from persimmon (fruit).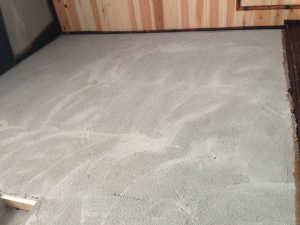 A mortar covered wall. This is the layer before the final plastering.

Arranged bamboos below the floor at the entrance. The bamboos are burnt, scrubbed, then finished with oil, resulting into this beautiful color.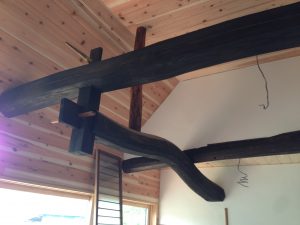 This beam was cut short by the previous owner – to make room for a ceiling. To make the hanging beam look natural, another beam was added just above and joint together.