After the success of the previous workshop, we decided to host another one. But this time for adults, and in English! It seems they are many people interested in Japanese woodworking but the language barrier and finding a mentor holds them back. We want to make learning woodworking skills more accessible.
For this project we made a key-chain holder.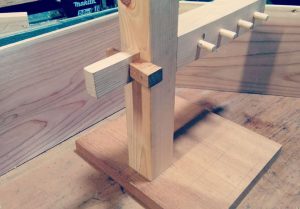 Making the Mortise: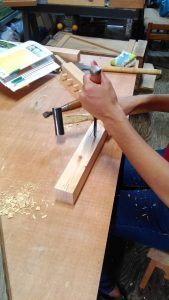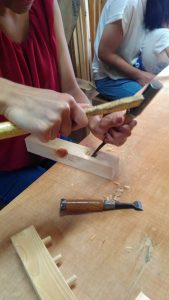 First step is to make the mortise. It is dug using only a Nomi (chisel) and a hammer. It is dug until half-way, then flipped over and finished from the other side.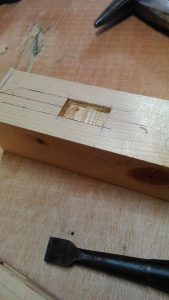 Still some more to dig out…
Making the Tenon: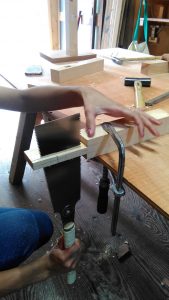 Sawing off the sides. When sawing, make sure you look at both the top and bottom lines.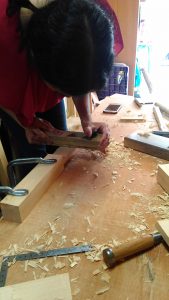 Finishing it off with a Kiwa-Kanna. One side of the blade extends past the edge of the base, allowing the corner part to be finished off as well.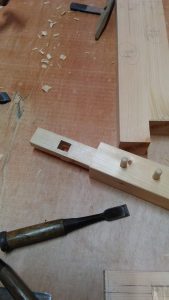 The first part is done. We will continue the next bit on the next workshop!
At Suikoushya, we share traditional Japanese woodworking techniques and skills. Since it is a small group system, we will provide guidance tailored to each individual's skills, from beginners to woodworking professionals. Please join us!
I look forward to sharing fine woodworking with you.