Learn Woodworking tool with a carpenter
February 27
Carpenter Ty (instagram → http://instagram.com/ty_the_builder) from Australia participated in Learn woodworking  with a carpenter.
He is an Australian carpenter. It was said that the reason for becoming a carpenter was because his grandfather and his father were carpenters. Now he is renovating a lot of houses with his father.
Since he entered the world of carpentry, he began to be interested in Japanese woodworking, and his enthusiasm seems to have increased day by day. Participation in this experience, his partner gave him a surprise gift. What a lovely partner! !
He learned throughout the body to absorb everything that he experiences.
He was excited about everything he saw, he picked it up, felt and learned.
He looked at the model of joinery and looked happy, he studied the mechanism.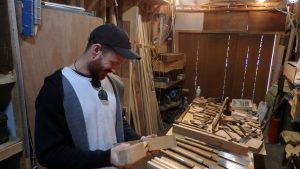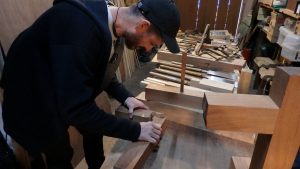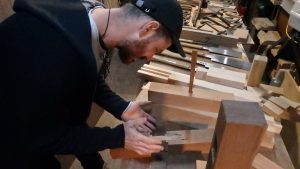 He bought chisels and planes at the tool shop, but he did not have enough time.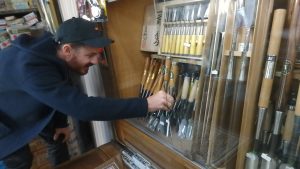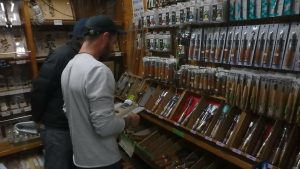 Woodworking lovers do not get tired of watching the tools all day.
And he mastered the adjustment of the chisel he bought at the tool store firmly in this experience.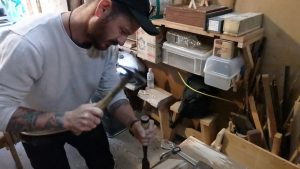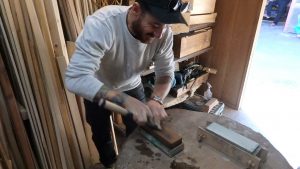 Because the back is important for chisel and plane, he learned the adjustment on the back intensively.
Although he first touched a Japanese tool, its usage is wonderful,
It was a professional.
The end is a plane.
He was a professional there too.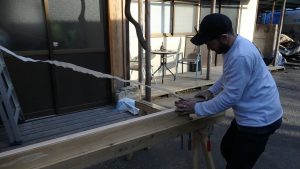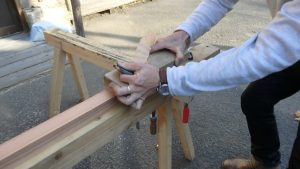 He is a real carpenter.
I will not teach.
And he truly loved woodworking.
I am very happy about it,
I forgot the time and learned together.
He used the plane again and again and absorbed the feeling in his body.
I wanted to share more things, it was a nice carpenter.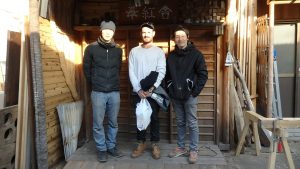 I appreciate each other's wonderful experiences.
And he led us to our experience
I thank his partner.
At Suikoushya, we share traditional Japanese woodworking techniques and skills. Since it is a small group system, we will provide guidance tailored to each individual's skills, from beginners to woodworking professionals. Please join us!
I look forward to sharing fine woodworking with you.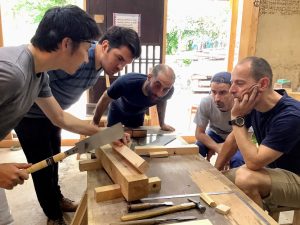 Learn Woodworking tool with a carpenter