Before saws became widespread, pillars and boards were made by breaking wood.
In this photo, a chisel is used to cut a tree.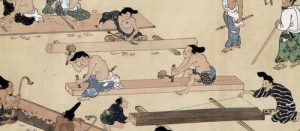 The material is rough finished with chouna,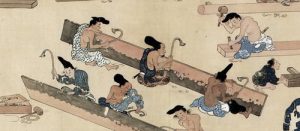 and finished with Yari-kanna.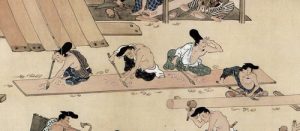 Capenter Takami still sometimes makes materials like that.
Some people make a fool of saying that this is a waste of time. But for him, this job is fun and he loves the materials that come from his own hands. It's not for someone, it's just to satisfy himself.
"Enjoying woodworking" is his concept and he wants to share it with everyone who has this feeling.
Carpenter Takami looks forward to sharing great woodwork with you.
We, Suikoushya, plan to establish a school building in Ile de France in 2022. 
This is a project that we want to build with Suikoushya graduates and professional woodworkers. Through this real construction project, Takami would like to pass not only Japanese woodworking techniqs and craftsmanship but also the spirit of the Japanese people involved in making things.
2022 One month course in Île de France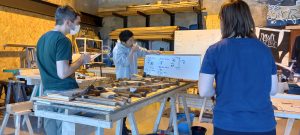 makes materials~woodworking master class in ile de france~