Real construction project 
woodworking master class in Île-de-France
What is a Real Construction Project in Île-de-France?
The Real Construction Project is a Japanese woodworking course where you can:
Participate in the actual construction of a small building from start to finish, where you will enjoy building from scratch using Japanese woodworking techniques. Not not just practicing, but a building that will still be usable 100 years from now.

Real application of joineries, where you will have a thorough understanding of the function of a joinery, and using them in the right place 

Share the challenges and joys of working as a team to build something

Learn about the Japanese carpenter's mind-set towards making things

Use of natural building materials

Be a part of building something that will be used as a Japanese woodworking school in the future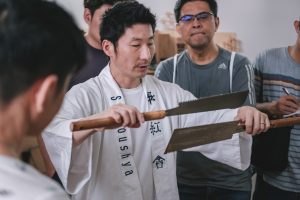 Schedule/Content
January. Anyone can join us freely
Surveying the Land and Site
Drawing and Marking Preparation
Estimating and Planning for Building Material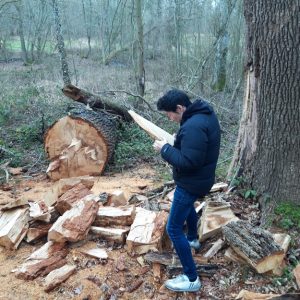 Feb.class-1(Feb. 7th-18th)
Making Sawhorse

Making Workbench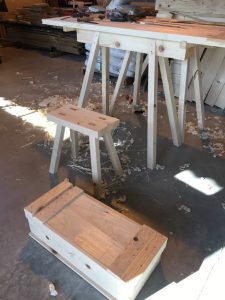 Feb.class-2(Feb 21st-Mar. 4th)
Building Material Preparation 

Marking
Joinery Making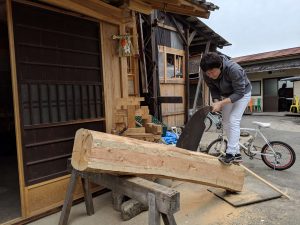 Mar.class-1(Mar. 7th-18th)class2(Mar. 21st-Apr. 1st)
Joinery Making

Joinery Making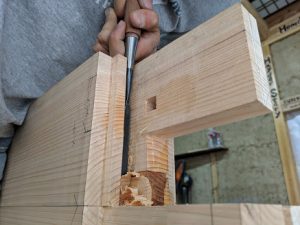 Apr.class-1(Apr. 4th-15th) class-2(Apr. 18th-29th)
Temporary Assembly

Assembly work 

Making the Roof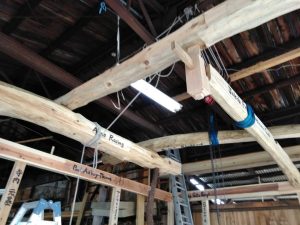 May.class-1(May. 2nd-13th)
Making Walls
Making Floor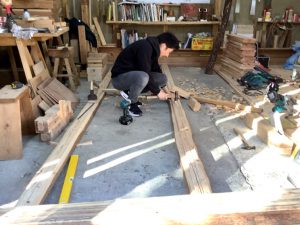 May.class-2(May. 16th-27th)
Making Opening Partitions 

Making Building Components
Building School Equipments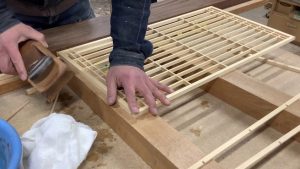 If you take part in the entire course, from the beginning to end, you will be able to understand the whole building process and build a small building by yourself. 
But of course, if you would only like to be involved in only a part of the building process, you can also sign up only for a specific module.
Click here for online textbooks with videos, photos and documentation
Content
You will also receive unlimited technical support and advice from a master Japanese carpenter. Something that will help you build your own building in the future.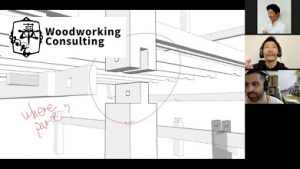 That's what the package is all about!
You won't find a Japanese woodworking class with more practical content than this!
All my knowledge and experience will be passed on to you, in its entirety!
Tuition fees
The prices are as follows:
You can sign up to start at any point of the class. For those who are interested in signing up for an extended period, tuition fees will be waived from the 9th week forward. Instead, we will offer daily allowance starting from the beginning of the 9th week, as you will be putting what you have learned from the first two months into good use in the final stages of the construction of this project!
2 weeks short term classes >2500€
1 month class > 4790€
2 months class  > 9500€
3 months class or more (from the beginning to the end) ->9500€.  Please note that a daily allowance will be paid from the beginning of the 3rd month.
However, please note that this course is not for complete beginners in woodworking. Please see our requirement in the following section.
*You can also pay in cryptocurrency, so please contact us.
*If you are unable to attend the class due to COVID 19, you will receive a full refund regardless of the cancellation policy.

Requirement
This course is designed for those who have completed the basic study at Suikoushya, or alternatively, can adjust the hand tools themselves.
Due to the fact that this is an intensive practical course, please understand that we will not be able to accept complete beginners, as additional time will be needed to teach the basics and for tool adjustments. Therefore, a basic knowledge in woodworking will be required.
If you are new to Suikoushya and would like to join our course, please contact us before signing up. Please understand that we will have to check your skill level beforehand. Once confirmed, we will send you to the application page, where you can choose the class you want to join.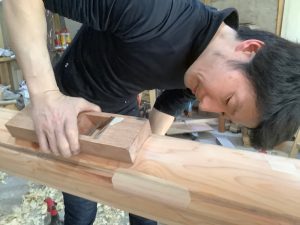 Application Process
Please write the following on your email:
Your name

Your background

A photo of the kanna blade and chisel blade after adjustment

What you would like to learn in this project

Which classes you would like to attend
Once we have received your email, we will send you our response in the following couple of days, with notification of acceptance (or rejection) and check-out and payment information. 
In this course, we try to keep the class size small in order to provide a safe and secure learning environment. Therefore, we will have a limit on how many students we can take for this real construction program. Please understand that if we receive more applications, we will have to stop selling the course.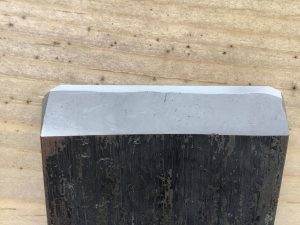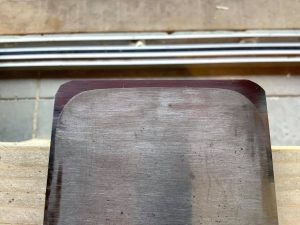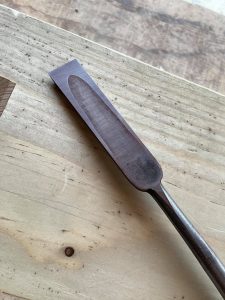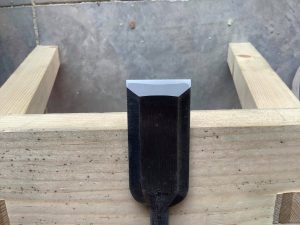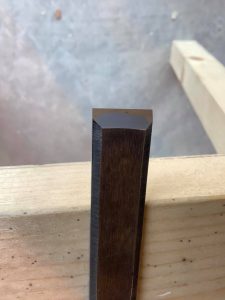 A Final Word
If you learn woodworking but don't put it in practical use, after a year all you have learnt will probably be for nothing. There is also a limit to what you can learn from behind a desk.
So I have been thinking for a long time about providing a "place," not only for Suikoushya graduates, but also for advanced Japanese woodworking students who want to put the woodworking skills they have learned into use.
This is a project to acquire "experience" that is different from "information" and "knowledge" of residential construction.
We look forward to sharing our wonderful woodworking experience with you.
*You can also pay in cryptocurrency, so please contact us.
*If you are unable to attend the class due to COVID 19, you will receive a full refund regardless of the cancellation policy.


Takami Kawai, 
Suikoushya