Events
Every month, there are two big flea markets held in Kyoto. Here you can find second-hand tools, antiques and more.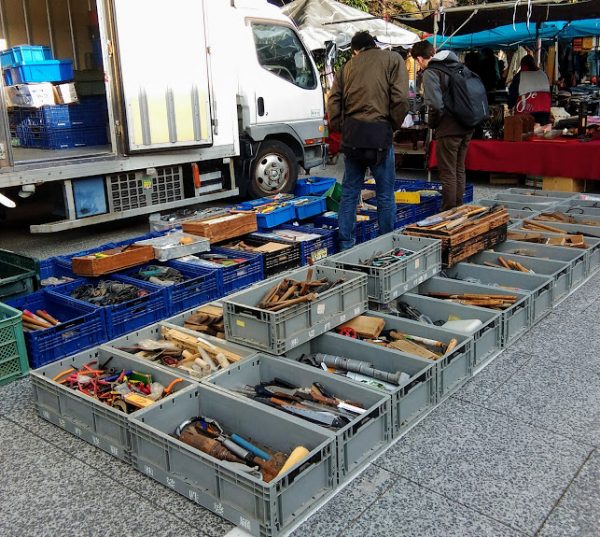 Held on the 21st of every month. From 5:00am to 4:00pm.
Address: 京都市南区九条町 1
Held on the 25th of every month. From 6:00am to 4:00pm.
Address: 京都府京都市上京区馬喰町
There are two "tool festivals" held every year in the city of Miki, Hyogo Prefecture.
Blacksmiths from the area gather to show and sell their tools. A very wide variety of tools are available.
Usually held for two days in May.
Address: 兵庫県三木市福井字三木山2426番地
A bigger festival held for two days every November.
Address: 兵庫県三木市上の丸町10番30号
Regular holiday: Monday (the next day if it overlaps with a holiday)
Year-end and New Year holidays (December 29th to January 3rd)
Business hours: 10:00 am-5 pm
Address:兵庫県三木市上の丸町5番43号
All tools cannot be used immediately after purchase. All tools such as chisels, planes, and hammers start from maintenance.
We have published a method of preparing tools that can be understood even in the beginner.
Please check before using the japanese hand tools.