Gegyo are the carved wood pieces attached under the gable boards for decorative purposes.
In order to protect the wooden temple from fire, a water-resistant fish decoration was put on the roof to pray for fire protection.
The original shape of the hanging gegyo was a model of a fish.
The idea of hanging fish ⇒ sprinkling water.
This is the gegyo I made.
It was made with the image of rice ears.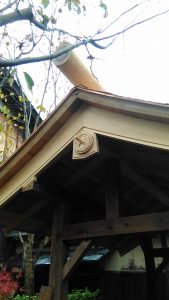 At Suikoushya, we share traditional Japanese woodworking techniques and skills. Since it is a small group system, we will provide guidance tailored to each individual's skills, from beginners to woodworking professionals. Please join us!
I look forward to sharing fine woodworking with you.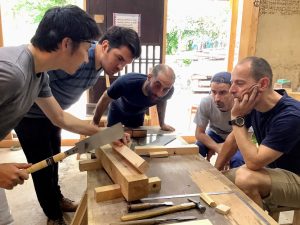 Gegyo is hung with the hope of fire prevention