For this tier, you will receive a PDF version of the textbooks used at Suikoushya Craft School in addition to the YouTube Videobook.
*Includes*
Suikoushya original textbook
Below are some sample pages. Please have a look: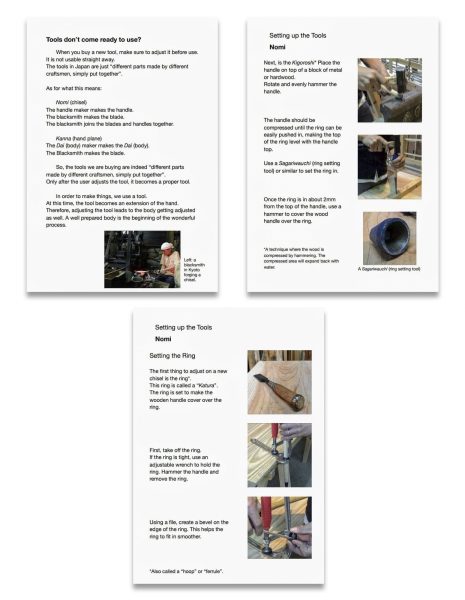 All your support for this campaign will be used to cover the cost of land lease and building materials needed to set up the school in France.
⇒Return to The Suikoushya International Craft School support project page.