The main hall with its beautiful straw roof is the highlight.
It is also nice that the shade is mossy.
At Suikoushya, we share traditional Japanese woodworking techniques and skills. Since it is a small group system, we will provide guidance tailored to each individual's skills, from beginners to woodworking professionals. Please join us!
I look forward to sharing fine woodworking with you.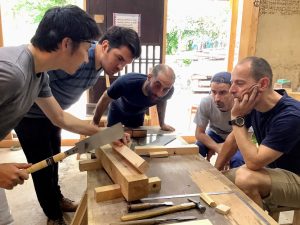 Ankokuji Temple in Ayabe City, Kyoto